For more details on membership tiers, ways to support the site and how to purchase comics/collections, click here. The story, all names, characters, and incidents portrayed in this production are fictitious. No identification with actual persons (living or deceased), places, buildings, and products is intended or should be inferred.
---
Dear Patrons,
The Unholy Calendar of the Circle Elite draws close, a forgotten feast. The Feast of the Penitent and the Pure. Herein, members within this Circle Elite draw upon the theme of reflection. Hence, a rekindling of a past story, of the curly-haired lass in the story arc, MISSING IN JAPAN / HIKIKOMORI which involves a willing victim who fell prey to her loneliness and melancholy, seeking that final purpose, one that she could offer so much for people about whom she knew so little.
As with many stories, it takes a while to ideate and flesh out the story, like steering a ship to begin a story, and thanks to another charitable patron, I will also be adding another curly-haired lass on the menu, of which a preview is also shown below. It may be a longer process for some, but hopefully as always, the wait will be well worth it.
Bon appétit!
Click on the link below to join Forbiddenfeast's Discord Community to keep up to date with exclusive news and updates:
This link is viewable to ACOLYTE, DISCIPLE members or higher & valid for a month as of 22 Aug 2023. If the link has expired, message me and I'll create a new link.

---
I. GIRL, PRESENTED (2 full color artworks)
The lithe donor is presented for your dining pleasure in more ways than one...
... revealing her finest assets.
II. WORKS IN PROGRESS (3 progressive shaded work-in-progress of a similar scene to I)
Here are some stages of the aforementioned works, as hopefully some of the artistically inclined may find value in these images.
III. BONUS WORKS IN PROGRESS AND SKETCHES (3 shaded work-in-progress, 2 black & white sketch)
The first and second are that of trophies of the hunt. A great conquest requires a worthy place on the wall and on the mantel.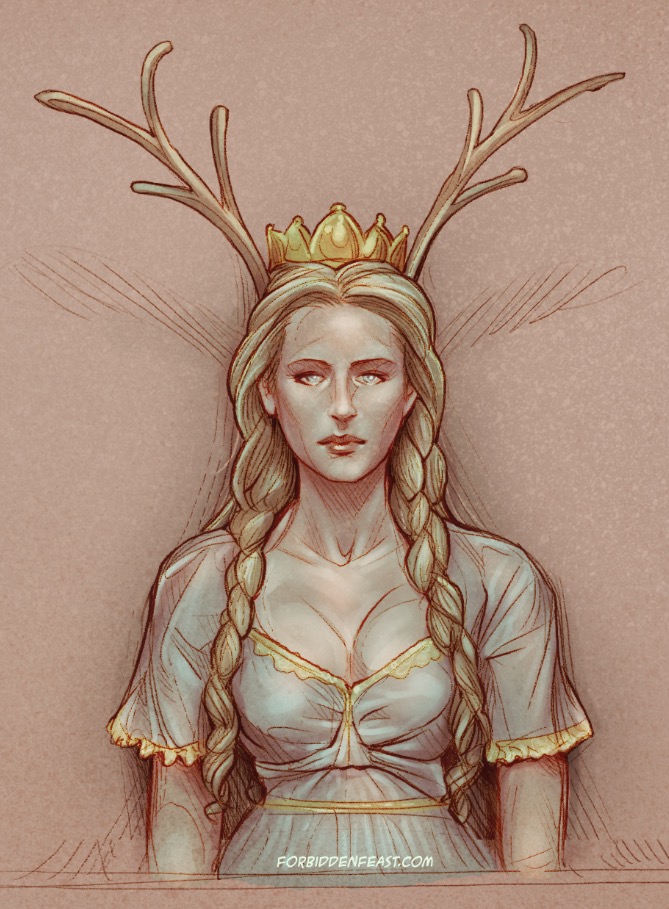 The third is that of a feast in progress. Cultists dismantling the Pinafore Cut, beginning with its most intimate areas.
The final, is a study on the handling of the Maillot Cut and its interior. Perhaps coming soon?