Send the appropriate amount to the current Litecoin (LTC) address & once payment is made, contact me with your payment details & description.
MToA2cfCCzTifdrdDQooRcR3e3GbdqF3PG
QR code: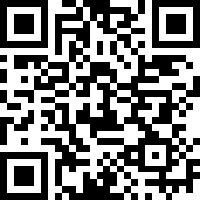 ---
Having seeing freedoms of expression slowly being censored or chipped away, and personally, I've been deplatformed or restricted through some popular mainstream payment gateways, I encourage members to look towards digital currency exchanges as it is decentralized, anonymous and secure. There are exchanges you may use to set up a BTC/ETH address. There are many sources of introduction to digital currency, how to buy them & send which you can find on Youtube or Google. I may post a link I like here if I find one I like. Here's a list of some popular choices of wallets & exchanges but for a short list of those I'm familiar with:
Digital Currency Exchanges: Coinbase (primary exchange for US residents), Kraken (only for US residents), Binance (largest exchange in the world, available in most countries) Binance US for US residents. There are other smaller exchanges but make sure that you're able to send digital currency to external wallet addresses. Read here for comparison between some of these exchanges
Blockchain.com (popular & secure, easy signup & independent for entry level)
Software Wallets: Electrum BTC Wallet, Mycelium BTC Wallet (install this app onto your computer, independent, high learning curve) Read here for comparison
There are more options in the link here where you can find the best one for you or your country.
If you are interested but are still lost on how to start, or if you'd like to send another crypto currency not listed, feel free to contact me.