There are two (2) NEW coloured artworks and five (5) work in progress artworks, for ACOLYTE & DISCIPLE members or higher, of which two (2) of them are free to view for all. Sign up & log in to view to images by visiting our secret fine dining establishment. For more details on membership tiers, ways to support the site and how to purchase comics/collections, click here. The story, all names, characters, and incidents portrayed in this production are fictitious. No identification with actual persons (living or deceased), places, buildings, and products is intended or should be inferred.
---
Fellow Patrons,
Hello again. Here's a brief plan of what's coming in the next few updates. The Last Days of Winter story will continue at least once a month for DISCIPLE members along with other stories in the works at the PROJECTS page as I spread this project around with the other comic stories. Depending on how many sponsorships each comic receives, I will either make 3 or 4 updates per month, or if things are going really well and up to my pre-Paypal levels, I might even bump it up to 4 quality updates or even 5 per month, but that is still a while off.
I will also soon publish a new ARCHIVED COLLECTION soon within the next month consisting of older works from some of my earliest days most of the newer members would likely have not seen before. And as you may have also noticed at the welcome page and the sidebar, I have begun the option of accepting Ethereum as an added option of support other than Bitcoin as I continue to plan to expand the crypto currency option as a hedge against the traditional payment methods which has a risk of being taken down from past experience. As usual, send me a message through the CONTACT page to drop me a message for any feedback.
And with that, on to the content.
---
We begin with a feature piece of an artwork not tethered to any story at the moment, but one I had an idea of, about a secret practice of "disappearing" troublesome partners. Pay for the services, never see the lady again. The evidence all consumed. After a few months sitting on this, I realise that perhaps this tale may not be as complete as I once planned, or who knows, it might also be co-opted into another story if for some reason this becomes a very appropriate missing piece to be placed into a larger jigsaw puzzle. But here we have it. A spread for your dining delight. Make up the story in your head, if you will and enjoy the entire roast, feet and all.

As for the rest, we push ahead on completing the other stories, beginning with the The Post-Millennial. She fell in love with a prince who would sweep her off her feet. He played on her heart, he broke the stereotype of a lover she never thought she would fall for. He led her into his parlor and she would never emerge whole again. But for a brief moment, let us glance at her in her full glory, vibrant and alive before her eventual disassembly.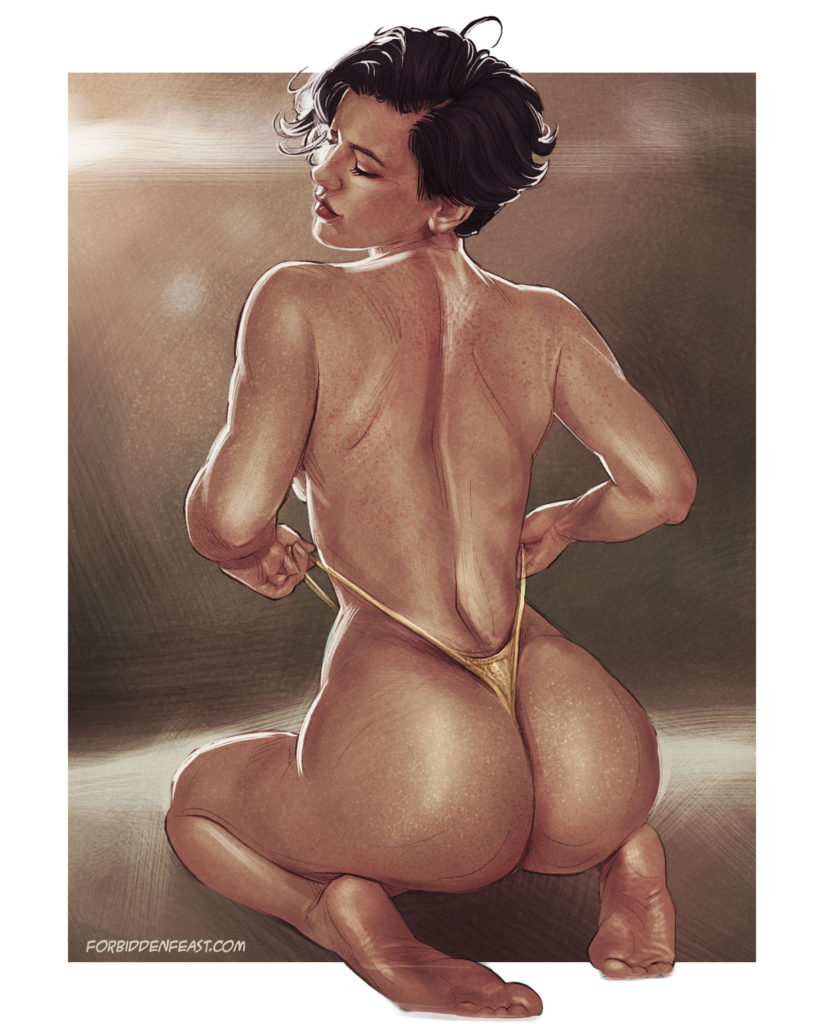 The Caliphate, Hunt Club & Missing in Japan.
The Caliphate begins as a new series that has the potential to be a real epic as this has the makings of a classic, kickstarted by a generous Patron. I have built up the fundamental plot of the story along with another as I hope to build a momentum in making this an instant classic.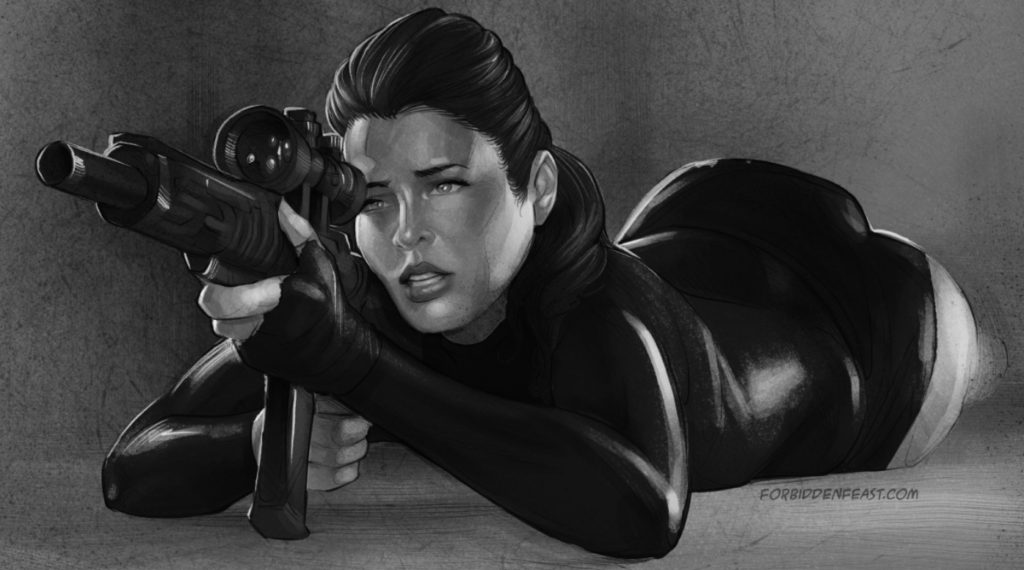 The Hunt Club & Missing in Japan. The next three are sketches, one of a trophy head of a girl hunted, another of a loving selfie, the last goodbye of a girl who is about to end it all and the ensuing aftermath.
And finally, a sneak preview of The Last Days of Winter coming soon in the next update!