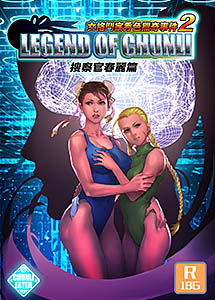 How to purchase:
Click on the button with the Product Code: CLECLI02
Make your payment & download the ZIP file
Type in the password "forbiddenfeast" to open the ZIP file
Enjoy!
The sequel to Chunlieater's The Lust of Mai has finally arrived! After the discovery of Mai's remains, legendary fighter Li (we all know who she is, of course) is tasked to investigate the the disturbing contents of a CD that reveals more about the last days of the Mai's life. Available in both Chinese & English (24 pages, 91 panels). Warning: there are scenes of nudity depicting violence, and gore. Visitors beware!
Please note that this archive is sold separately from the Gourmet Club Monthly Subscription Area.
Preview: