How to purchase:
Click on the button with the Product Code: FFARC05
Make your payment & download the ZIP file
Type in the password "forbiddenfeast" to open the ZIP file
Enjoy!
This is a gallery for those who are new to my work. There are 36 classic black & white pen & pencil inks and sketches rotated out of the current site a while back. Orcs, celebrities, carcasses, meats and dishes to tempt your palates await you. These artworks are designed to titillate the dark culinary senses of the human mind. Be warned!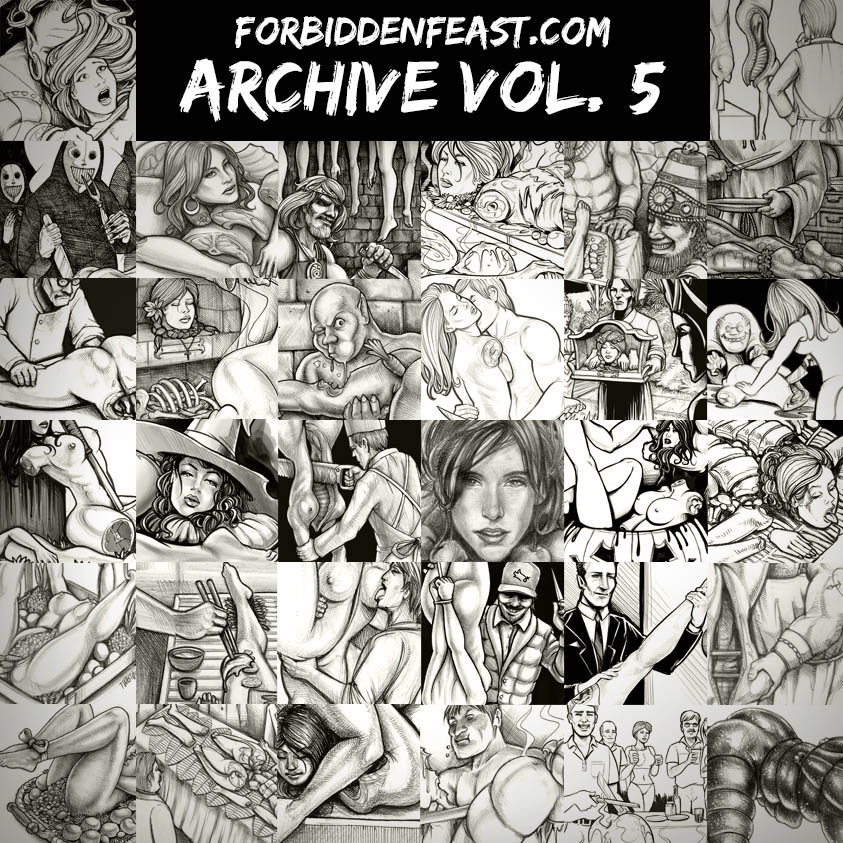 This publication is available in a pay-per-view or buy-it-now format separately from the regular monthly subscription method.
Please note that this archive is sold separately from the Gourmet Club Monthly Subscription Area.